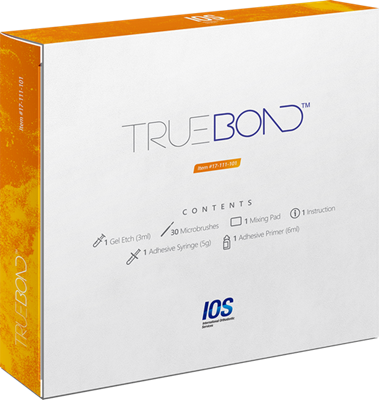 TrueBond Kit (Chemically Cured)
True-Bond is a no-mix chemically cured adhesive thatbonds to ceramic and stainless steel brackets. Simply apply a thin coat of adhesive to the bracket base and place the bracket on the primed tooth.

Maximum adhesive strength is reached in 5 minutes
The Kit contains:
1 syringe with 5 gm of adhesive.
1 syringe of 3 ml gel etch.
1 bottle of 6.0 ml primer.
1 pack of 30 microbrushes.
1 mixing pad 2 1/8" x 2 3/4".
Instruction of use.

Ref: 17-111-101