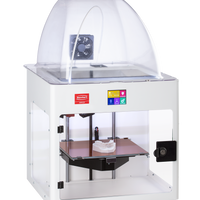 SIMPLEX 3D FILAMENT PRINTER
The latest dental 3D printer from RENFERT, this printer is designed for easy use (plug-and-play) and is made from biosafe and recyclable materials. 
Avoid the hassle of post print processing like washing and curing, avoid the toxins and dangerous chemicals. 
Order today for the easiest 3D model printer on the market today.