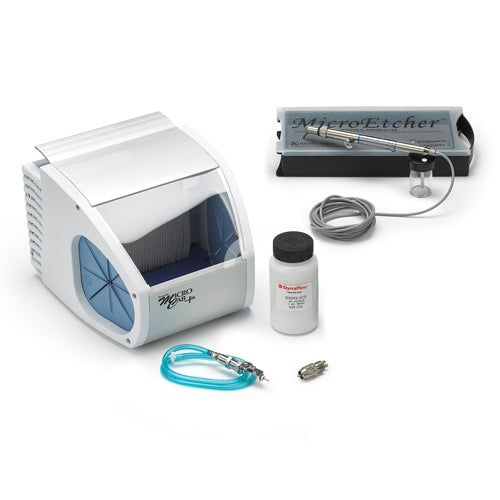 MICRO-ETCHER II INTRA-ORAL MICRO SAND BLASTER
Fully autoclavable tip recommended by top dental authorities across the country. Excellent for chairside use. Enhanced bond strength for all procedures. Quick disconnect kits available. Sold with 4 hole handpiece adapter for chairside use.
Cab Dimensions (Sold Separately)
Micro-Cab: 6-1/2" x 6/12" x 12"
Macro-Cab: 9.8" x 12" x 7"