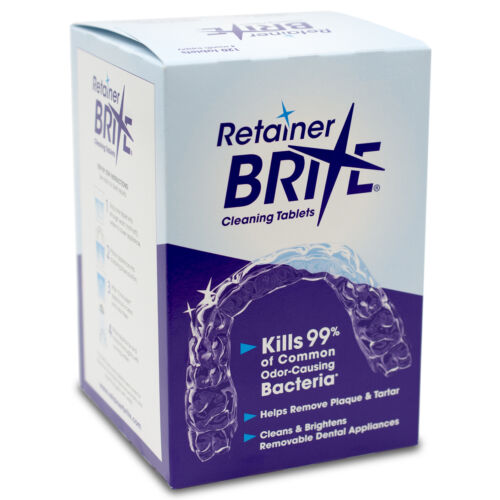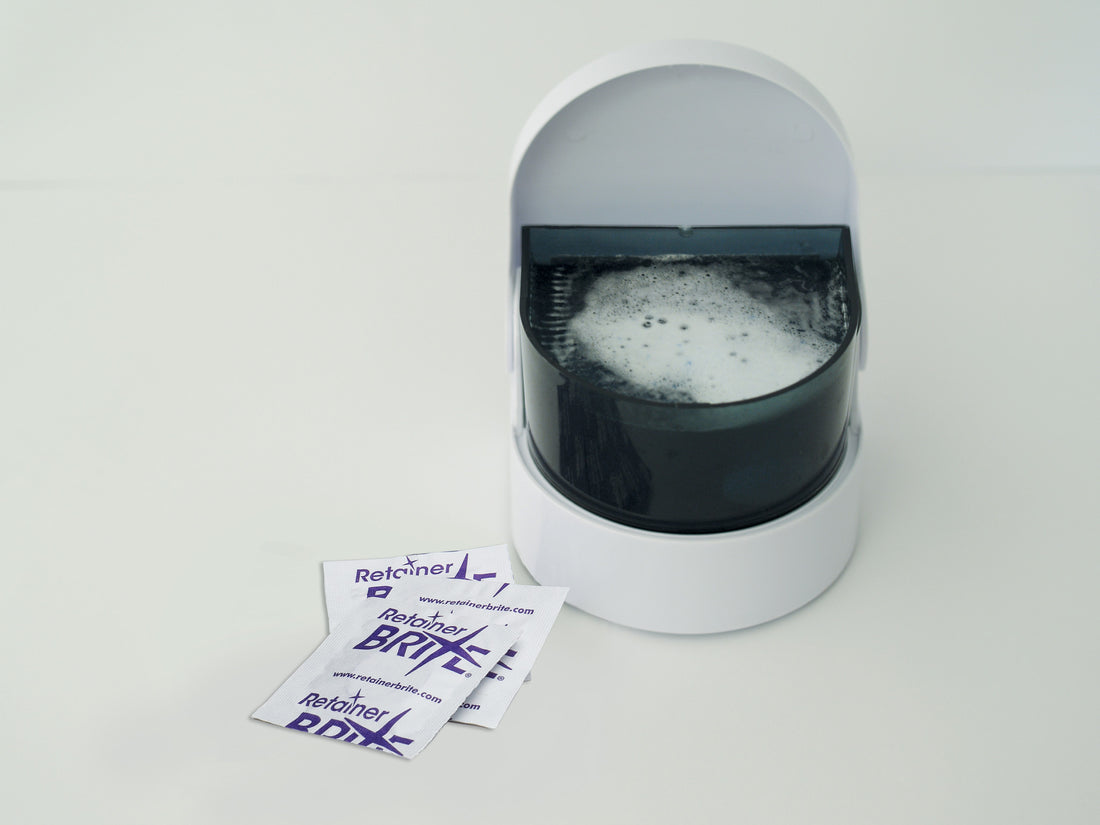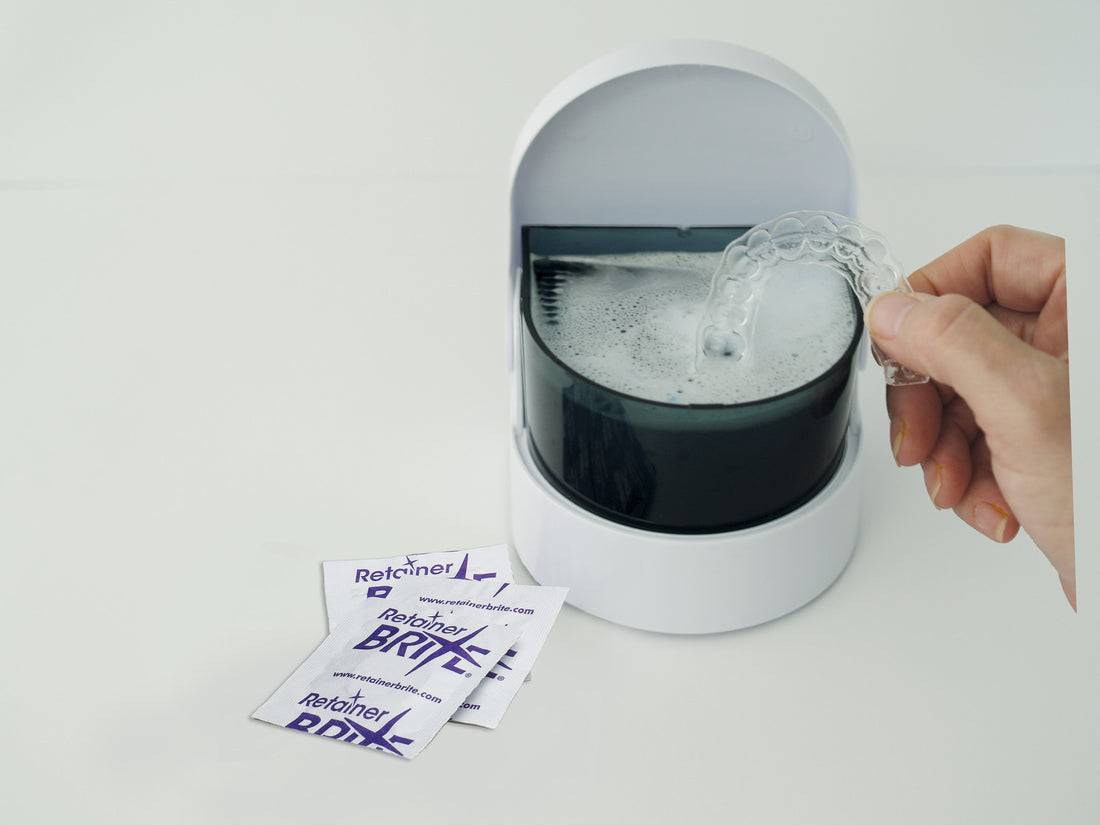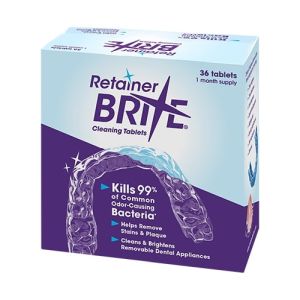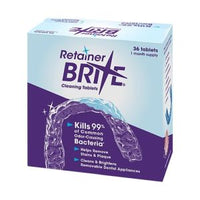 RETAINER BRITE® CLEANING TABLETS
For sales to general public please visit www.maindental.com.au
Abrasive toothpastes can dull and discolor clear aligners and retainers! Retainer Brite® Cleaning Tablets are specially-formulated to help protect removable appliances by preserving clarity and cleanliness.
It's easy to supply your patients:
- Stock boxes to sell or give to patients.
- Include a Patient Pack with each new appliance.
Cleans & Brightens Removable Dental Appliances
Kills 99% of 7 Common Odor-Causing Bacteria*
Helps Remove Plaque & Tartar
Certified Kosher
Strong against stubborn stains
Unique colour change indicator and refreshing minty flavour
Effective for retainers, mouthguard, TMJ appliances or nightguards
Teenage appeal as they no longer have to buy denture cleanser
*Independant 2009 US lab testing (ASTM method E1153) 
3 Month Supply per box 
Sold individually or in a case of 12 (3-month) or 24 (1-month) tablets

RB-36 (1-month supply)
RB-92 (3-month supply)