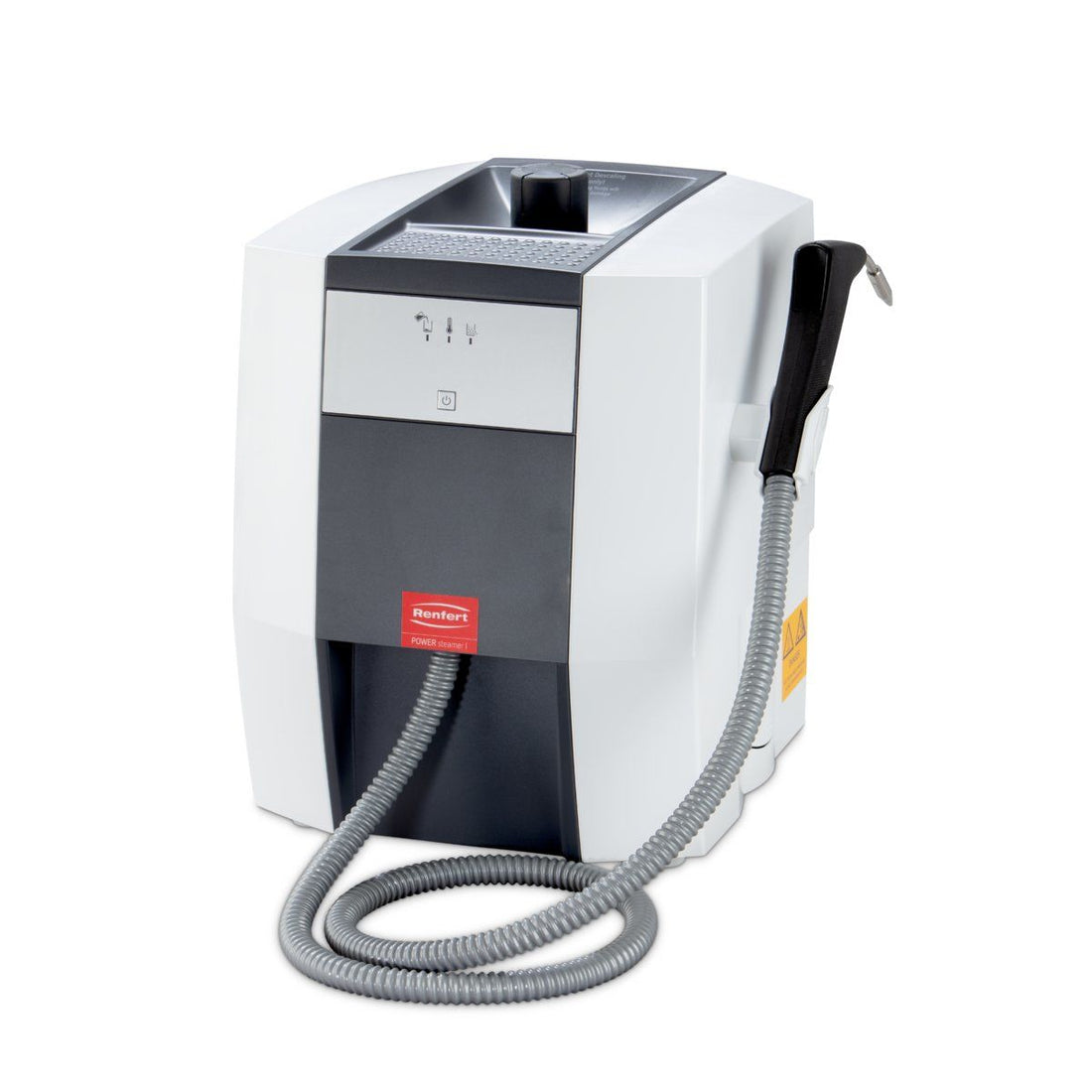 The new, powerful POWER steamer 1 sets new standards in reliability and durability and impresses with its outstanding cleaning performance. Any kind of typical soiling can be easily and effectively removed. The location can be selected flexibly thanks to manual filling.
Particularly durable heating system – the heating element is cast inside the floor of the boiler to protect it against water, limescale, and the chemicals used during cleaning.
High functional reliability and dependability thanks to a real-time calcification indicator.
Simple cleaning of the pressure tank thanks to an extra-large service opening.
Smart operation plus additional functions via app interface // Renfert CONNECT stick*.
Continuous and effective cleaning performance thanks up to 2,000 W and 4.5 bar working pressure in combination with innovative steam nozzle technology.
Flexible location selection thanks to manual filling.
Safe and convenient steam cleaning thanks to an ergonomic handpiece (the housing safely dissipates electrostatic charge).
Easy filling of water and descaling solution thanks to handy, hopper-shaped fillers.
Wall mounting possible using an optional wall bracket.