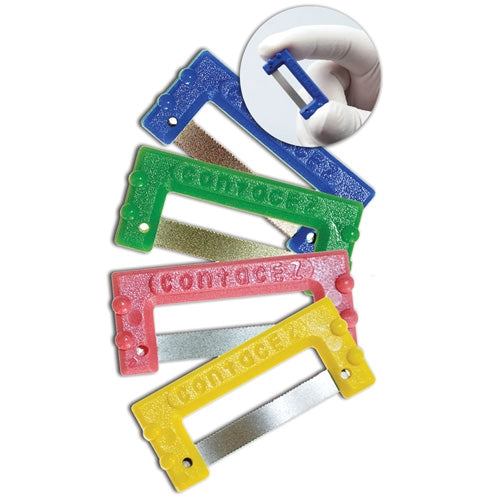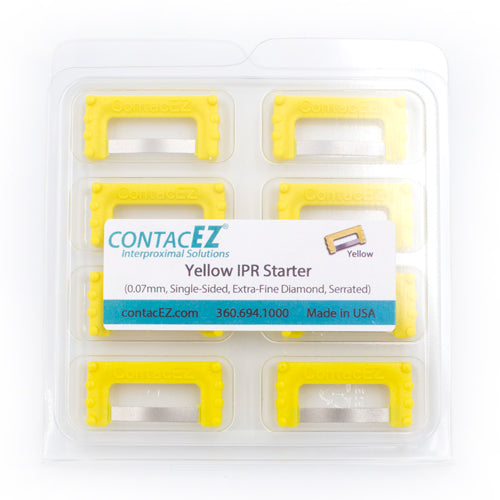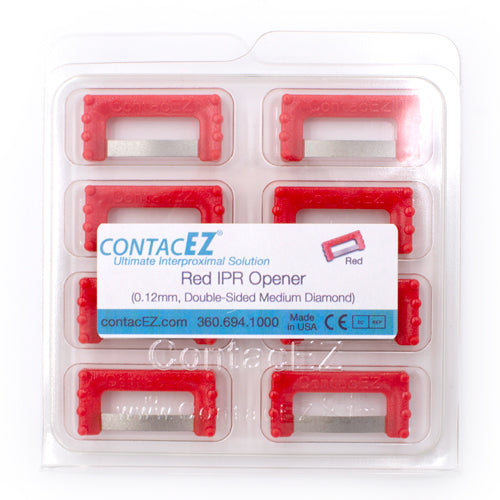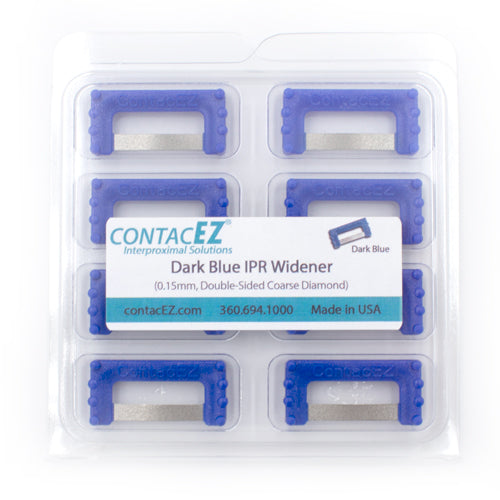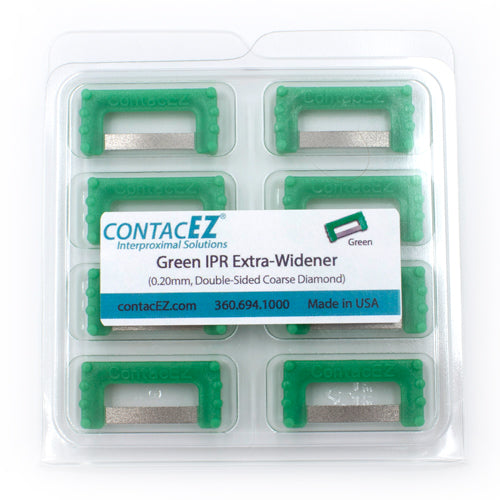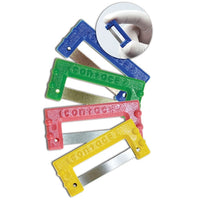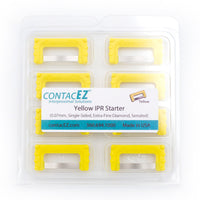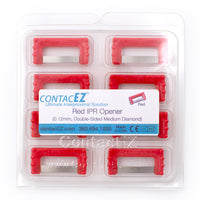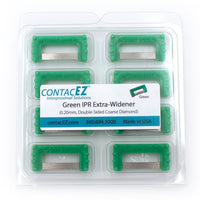 The ContacEZ IPR System is an innovative interproximal enamel reduction system that makes IPR safer and more accurate without cutting excessive enamel. Package of 8.
Will not cut lips or gums and eliminates gagging.
Flexible strip does not create corners or subgingival ledges.
Single-handed design offers optimal tactile control.
Effective for anterior teeth, easy to access to posterior areas, and case refinement.
YELLOW - .06MM SINGLE SIDED EXTRA FINE DIAMOND
RED - .012MM DOUBLE SIDED MEDIUM DIAMOND
GREEN - .020MM DOUBLE SIDED COARSE DIAMOND
DARK BLUE - .015MM DOUBLE SIDED COARSE DIAMOND