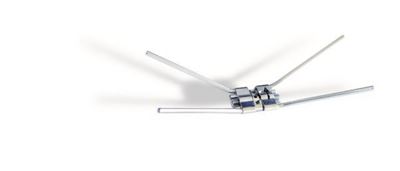 Extremely special screw for rapid palatal expansion.
The anatomically designed shape minimizes space requirements in the palate.
Pre-formed, laser welded retention arms, stable guiding pins and generously dimensioned threaded spindle for the greatest possible safety and force transmission.
Screw is designed with anti-rotation mechanism. Comes with one regular key.
Bevelled hole entrance for easier key insertion.

Sold individually