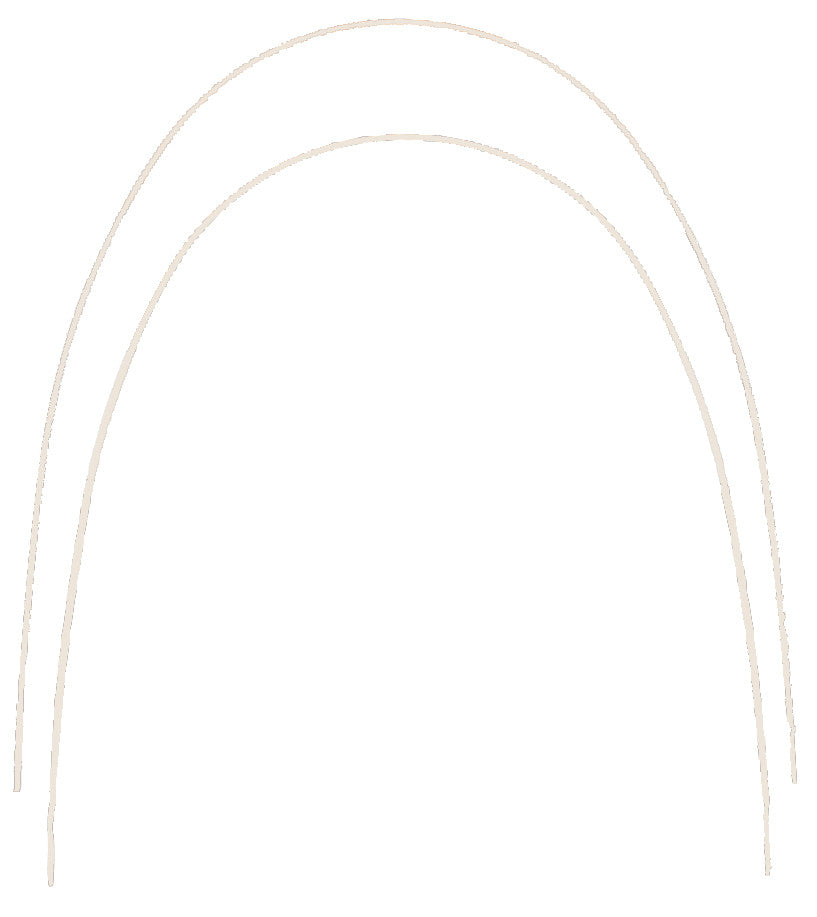 EUROFORM TOOTH COLOURED SUPER ELASTIC NICKEL TITANIUM ARCHWIRES
Euroform Cosmetic Natural Tooth Coloured Archwires 
Aesthetic archwires that perform like non-coated archwires, with long lasting aesthetics for patients. 
Now you can fulfill your patients aesthetic orthodontic requirements, without compromising the clinical performance and efficiency of their treatment.
Euroform Cosmetic archwires have a negligible .0008" Polytetrafluoroethylene (PTFE)coating, which is resistent to staining, and impervious to cracking or chipping when the wire is bent or deformed.
The advanced technology coating process is superior to traditional teflon coated archwires providing similar levels of clinical performance to non-coated archwires, due to low frictional resistance.
Special Features: 
Durable coating
Extra smooth surface
All wires individually packaged in hygenic sealed packs
Pack of 10
(PREV CODE WAS 5323-)