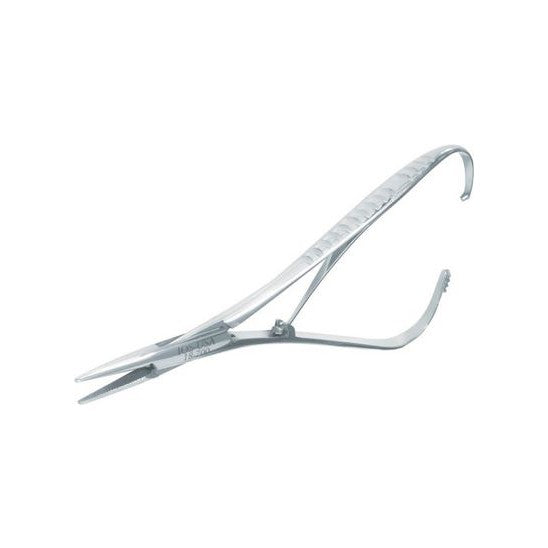 IOS instruments are made from the highest quality forged stainless steel. forged instruments are stronger than casted instruments.
Orbital joint for maximum performance & durability. Superior performance over box and hex joint. All mathieues manufactured by IOS carry a One-Year warranty on material, workmanship, and corrosion resis­tance.
Designed for regular elastic and SS ligature placement. High quality corrosion resistant stainless steel. Narrow head for elastic application & SS ligature up to .010''.

Made in USA