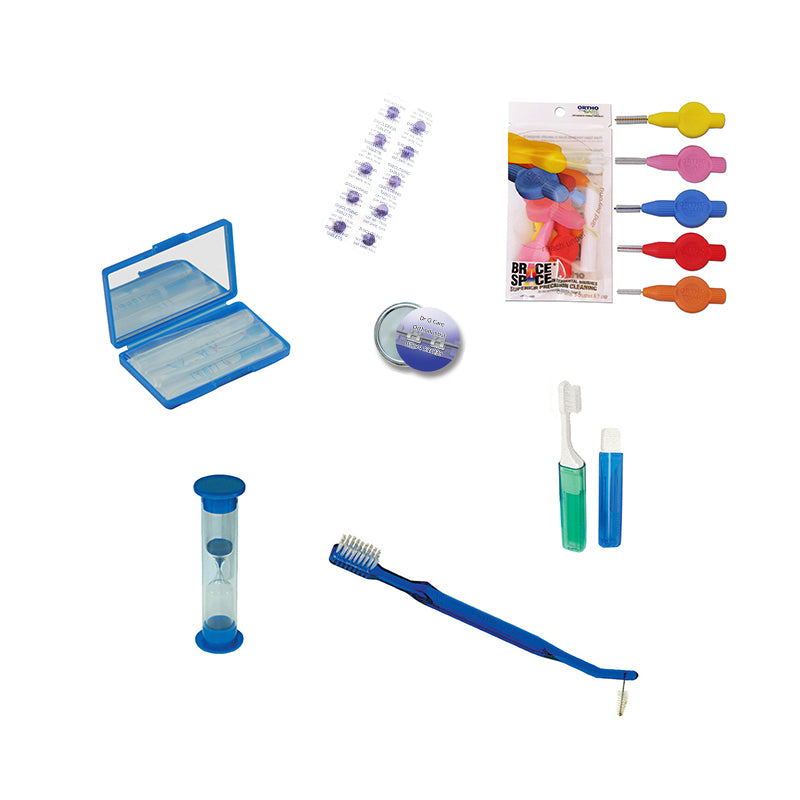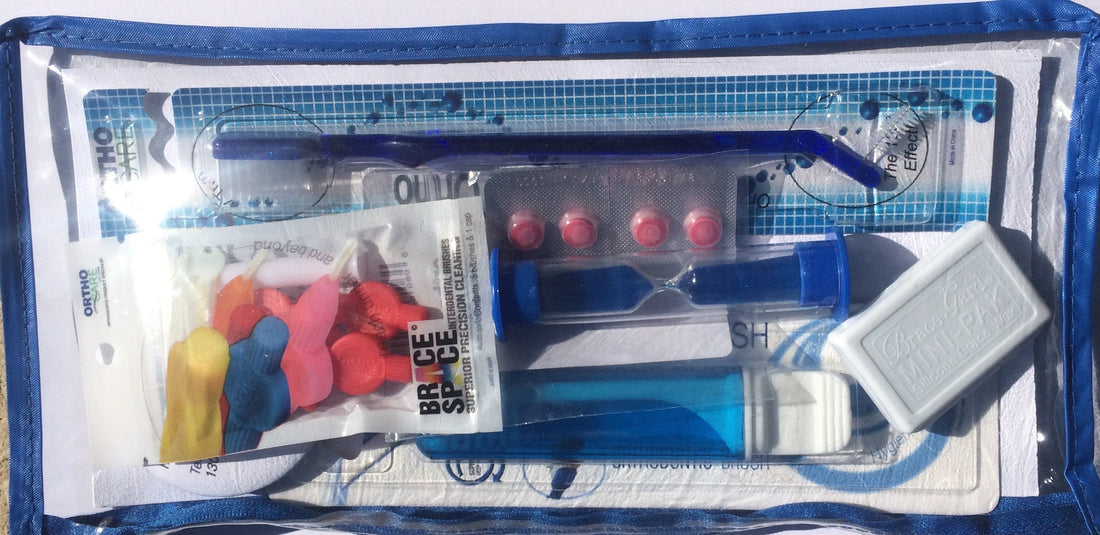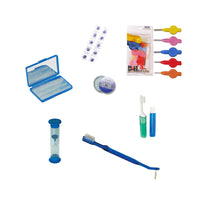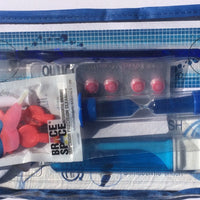 Premium Home Care Kit - Our Most Popular Pack!
An ideal selection of products to help your patients look after their new fixed brace, and also to help them maintain good oral hygiene, during orthodontic treatment.
Standard Pack contents:
Double ended orthodontic toothbrush

Travel brush

Disclosing tablets x 4

Relief wax

3 minute timer

Mirror

Brace space interdental brushes x 5 

Platypus flosser sampler

Instructions
All supplied in a convenient, medium sized, heavy duty zip bag. 
Product Ref: HCK-8693A