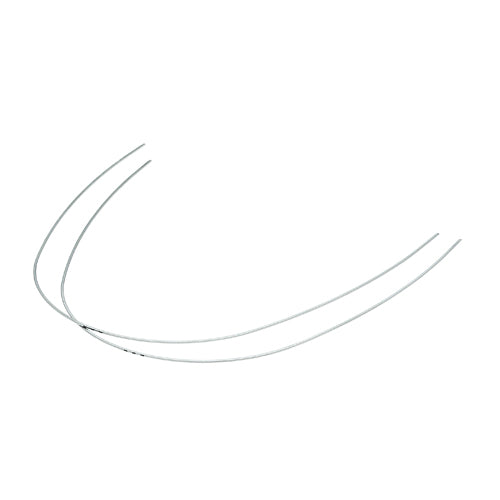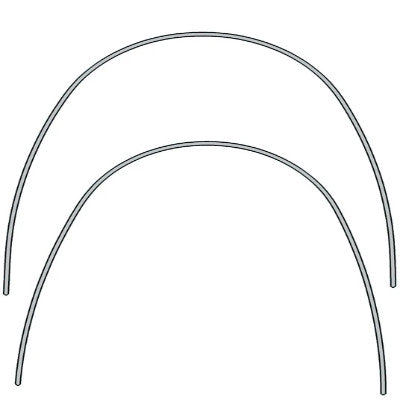 EUROFORM SUPER-ELASTIC NICKEL TITANIUM ARCHWIRES (PK10)
These archwires have over the years become the preferred choice of many of today's orthodontic clinicians.
Proven Quality - they provide the right levels of high performance necessary to move teeth effectively and efficiently. They are proven quality, dependable and consistent.

Euroform¨ Archform - the exclusive Euroform¨ shape provides clinicians with an alternative European archform to that of broader American arches.

High performance - Euroform¨ Nickel Titanium wires have outstanding flexibility characteristics, and easy insertion properties. They also have a highly polished surface finish, for reduced friction and optimum sliding mechanics.

Uniformity of arch shape - because every Euroform¨ Archwire is made to the same exacting Upper and Lower shape, you can maintain the same archform throughout treatment, no matter what type of archwire you choose (Nickel Titanium, Stainless Steel, Thermal etc). The 'Shape Memory' effect of the wire enables the arch to return to its original shape after bracket engagement. These wires excel in early treatment, aligning, rotating and levelling teeth, and are often used for the treatment of severe malalignments.

An excellent range of sizes is available in round, rectangular and square. All arches feature laser-etched mid-line marks: Uppers - Triple; Lower - Single.

Sold in packs of 10.
'Euroform is a registered trademark'