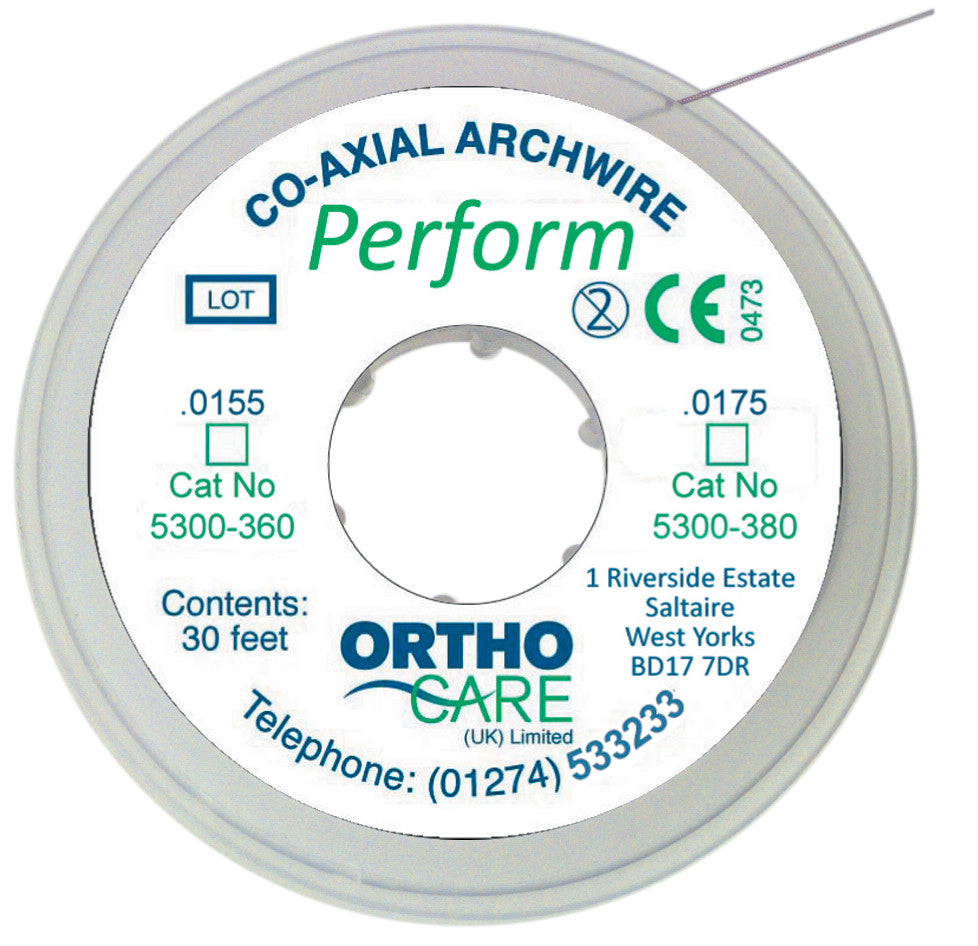 PERFORM COAXIAL ARCHWIRES
One of the most efficient wires for the alignment of anterior teeth in the Light wire, Edgewise or Straightwire techniques.
This coaxial design concept of five wires wrapped tightly around a single core wire, produces a resilient wire that can be bent to a greater extent without taking set. The extra resilience of PERFORM and the ability of brackets to slide easily due to the tight wind of the outer wires, makes PERFORM an excellent initial archwire.
| | | | |
| --- | --- | --- | --- |
| 30ft coils  | Pack Size | Product Ref | CH2 Order Code |
| .018" | individual | 5300-380 | 2080751 |
| .0195" | individual | 5300-395 | 2080775 |