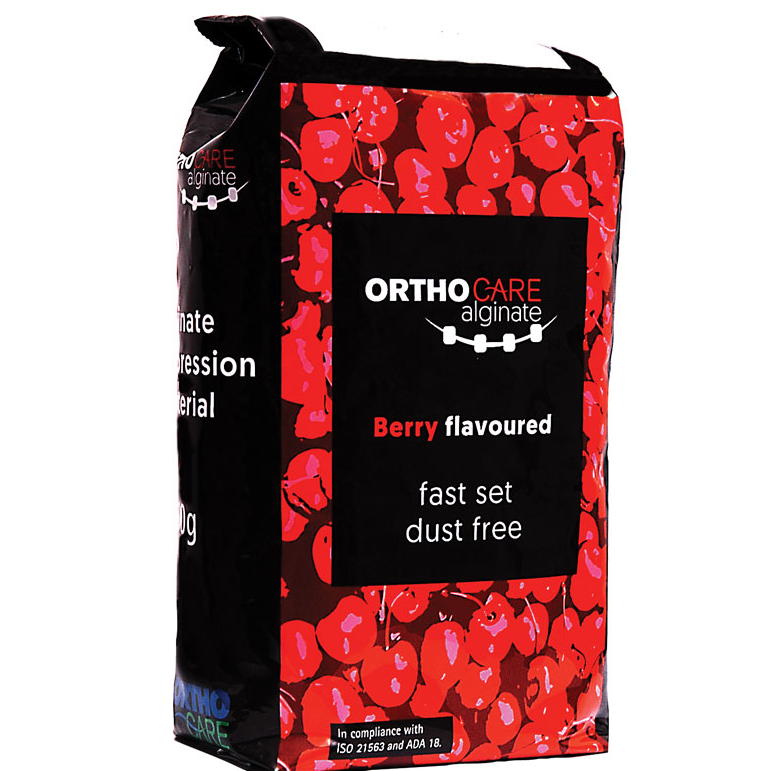 ORTHO-CARE ALGINATE BERRY FLAVOURED 500GMS
Designed and formulated specifically for Orthodontists

The ImprTM Essix Alginate 500g (O/No: 9001-IE001) we previously supplied has been discontinued, This Ortho-Care Berry Flavoured 500gms Alginate is the same product but with new packaging.

Developed for orthodontic use, with an extra fast set time of 45 seconds, this highly elastic alginate is dust free and has a pleasing berry scent.

* Better patient acceptance due to less time in the mouth
* Flows easily into impression tray creating more complete impression
* Elasticity allows impressions to be taken of teeth with brackets without tearing
* 2 impressions can be taken from the same mix
* When kept in a sealed plastic bag, 48 hour dimensional stability is achievable

Sold in a 500g pack.